As coffee lovers, we know that rewarding ourselves with a delicious cup of joe can make all the difference in our day. But with so many loyalty programs, how can we be sure we're getting the best bang for our buck? Look no further than the two biggest players in the coffee game, Starbucks and Dunkin'.
In this article, we'll dive into the details of both Starbucks and Dunkin's rewards programs to help you determine which one offers the greatest value for you. From earning points to redeeming rewards, let's explore what these programs have to offer and help you start maximizing your coffee rewards experience.
Starbucks vs Dunkin' Rewards: Which One Is Better?
The choice between Starbucks and Dunkin' rewards programs largely depends on individual preferences and priorities. If earning rewards on drinks is your primary focus, Starbucks might be a better fit.
On the other hand, Dunkin' may be more suitable for those who prefer food rewards and want to start accruing points immediately.
When comparing Starbucks vs Dunkin' rewards programs, there are several aspects to consider. First, let's focus on how the rewards points are earned in each program.
At Starbucks, customers earn two stars for every $1 spent, whereas Dunkin' awards 10 points for each dollar spent. The points-to-reward conversion differs in both programs as well, with Starbucks offering a free food or drink reward for every 125 stars accumulated.
Considering free drinks, Starbucks Rewards might be a better deal. However, Dunkin' takes the lead when it comes to food rewards.
Additionally, Dunkin' members start earning points toward their free drink immediately, whereas Starbucks Rewards members must spend a minimum of $150 to accumulate points.
Starbucks provides a free birthday reward for their members, with DD offering 3x points as a Dunkin birthday reward.
In terms of accessibility, both rewards programs have user-friendly apps that allow customers to order ahead and pick up their orders in-store.
Starbucks Rewards Overview
As avid coffee drinkers, we appreciate a good loyalty program that keeps us returning for more.
In this section, we'll dive into the details of the Starbucks Rewards program, exploring how you can earn and redeem stars, as well as the membership tiers and special offers that are available.
Earning Stars
When you become a member of the Starbucks Rewards program, you'll start earning stars for every purchase you make.
Typically, you'll earn 2 stars per $1 spent. However, you may also find promotional offers that can boost your star earnings, like bonus star events and personalized star challenges.
Redeeming Stars
Redeeming your hard-earned stars is easy and flexible. You can use your stars to redeem rewards, such as free brewed coffee, handcrafted drinks, or food items.
The redemption structure is tiered, with various reward options depending on the number of stars you accumulate:
25 Stars: Extra espresso shot, dairy substitute, syrup, or different customizations
50 Stars: Brewed hot coffee, bakery item, or hot tea
150 Stars: Handcrafted drink, hot breakfast, or parfait
200 Stars: Lunch sandwich, protein box, or salad
400 Stars: Select merchandise or packaged coffee
Membership Tiers
The Starbucks Rewards program has two main membership tiers: Green and Gold. You'll start at the Green level when you first join the program.
After you earn 300 stars within 12 months, you'll be upgraded to Gold status with additional benefits, including Monthly Double-Star Days and a personalized Gold Card. Gold members can also enjoy a reward upon their birthday and reach 125 stars.
Special Offers
Apart from the regular rewards options, Starbucks occasionally offers exclusive deals and promotions to its rewards members.
Special offers may include Double-Star Days, where you can earn twice the number of stars for every $1 spent, and seasonal promotions or limited-time offers on select menu items.
Watch for these special deals and maximize your star-earning potential to make the most of your Starbucks Rewards membership.
Dunkin' Rewards Overview
In this section, we'll provide an overview of the Dunkin' Rewards program, including details on earning points, redeeming points, membership tiers, and special offers.
Earning Points
With Dunkin' Rewards, members earn points on their purchases at a rate of 10 points for every $1 spent, an improvement from the previous 5 points per dollar within the now-replaced DD Perks program.
These points can be accumulated through any eligible transaction made in-store or through the Dunkin' app.
Redeeming Points
Once we've earned enough points, we can use them to redeem various rewards, including free food and drinks. Dunkin' offers multiple redemption options, allowing us to choose the best bonus that suits our preferences.
This flexibility is a welcomed addition since the previous rewards program only allowed points to be used for drinks.
Membership Tiers
Unlike some other loyalty programs, Dunkin' Rewards does not have multiple membership tiers or levels. This simplicity allows all members to enjoy the same benefits without worrying about advancing to higher reward levels for better perks.
Special Offers
Members of the Dunkin' Rewards program can take advantage of special offers and promotions throughout the year. These offers may include limited-time discounts on menu items, seasonal specials, or bonus points promotions.
Although Dunkin' no longer offers a free birthday drink, they give members a 3x all-day points boost as a birthday bonus.
Comparison of Rewards Systems
Points vs. Stars
In comparing the rewards systems at Starbucks and Dunkin', the first major difference is the currency used for the rewards.
At Dunkin', customers earn 10 points per $1 spent, with an opportunity to earn 12 points per $1 for loyal customers who visit at least twelve times in a month. On the other hand, Starbucks awards 2 stars per $1 spent for all customers.
Value Comparison
When comparing the value offered by these rewards systems, Dunkin' appears to have a lower barrier to entry for earning rewards.
With only $15 of spend required to get the lowest reward tier, Dunkin' customers can start enjoying their rewards sooner.
In contrast, Starbucks customers need to spend $75 or even up to $150 to start earning rewards, depending on how they pay for their order.
Another aspect to consider is the birthday rewards offered by each program. Dunkin' provides a free drink of any size as a birthday reward, while Starbucks offers a free beverage or treat, allowing customers to choose between food or drink options.
App Functionality
The rewards system of both Starbucks and Dunkin' is managed via their respective smartphone apps. This allows customers to easily keep track of their points, stars, and rewards, as well as to make purchases and redeem their rewards using the app.
The convenience and accessibility of these apps contribute to the overall satisfaction of customers using the rewards programs.
Pros and Cons of Each Program
Starbucks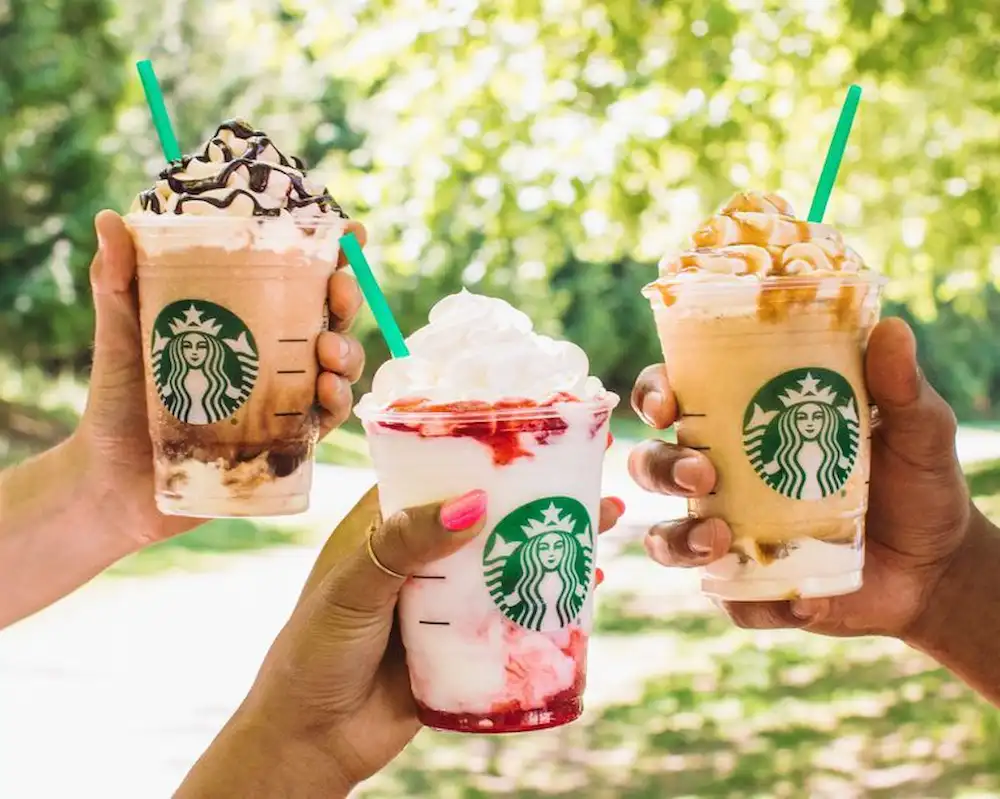 Starbucks Rewards offers a variety of benefits that cater to their loyal customers. One of the key advantages is the ability to earn free refills on coffee or tea for Starbucks Star members.
Additionally, Gold members enjoy one double-day per month, where all purchases earn double points.
However, there are some drawbacks to the Starbucks Rewards program. Members only start earning points towards free beverages after spending a considerable amount, around $150 (300 stars).
This threshold can be discouraging for customers who may not frequent Starbucks as often.
Dunkin'
The Dunkin' Rewards program boasts a lower barrier to entry, requiring only $15 of spend to get the lowest reward. This makes the program more accessible to casual customers who may not visit Dunkin' as regularly.
On the other hand, unlike Starbucks, Dunkin' Rewards does not provide additional perks like free refills or double-day promotions. This may be seen as a disadvantage to customers seeking a more rewarding loyalty program experience.
In terms of cost, Dunkin' Rewards is the more budget-friendly option. To earn a generous amount of free drinks at both coffee shops, one would have to spend a total of $905.81 at Dunkin' compared to $1,197.90 at Starbucks, a considerable difference of $292.09.
Conclusion
In our comparison of Starbucks and Dunkin' rewards programs, we found that each program offers distinct benefits for its members. Dunkin' Rewards has an edge regarding immediate point earning, as members begin accumulating points toward a free drink immediately.
On the other hand, Starbucks requires members to spend $150 before redeeming points for free rewards. We recommend focusing on one program and using it consistently to maximize your rewards. This will allow you to earn points more quickly and make the most of the perks associated with your chosen program.
SEE ALSO: